How Can You Become The Man You Really Are?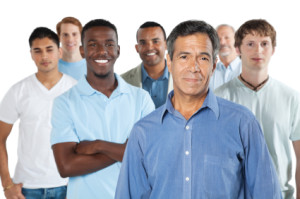 Emotional Process Workshops Allow You To Explore Your Shadow, Find Your Emotional Wounds and Heal Them
Are you looking for better relationships, more harmony, less stress, greater clarity, and more personal power?
Want a safe place to do more work on yourself?
Frustrated by the lack of opportunity to dive deep, to really explore and then heal your wounds in a supportive circle of conscious men?
Tired of the same old, same old stuff coming up again and again?
Well, we have a solution for you…
An Emotional Process Workshop.

Click here to see the calendar of workshops planned for the year ahead.
We create a safe place for you to work on your Shadow.
What exactly is an "Emotional Process Work" workshop, and what does "working on your Shadow" mean?
It's a group workshop for men where you can explore your Shadows, rebalance your archetypes and find emotional healing. You can think of this as a workshop where individual pieces of emotional personal work are longer, deeper, more extensive and, most important, transformative.
This is an exploration of your deeper emotional issues and wounds, with the aim of bringing them into the light and healing them.
We work with the Jungian concept of Shadow. Your Shadow is made up of the parts of yourself that are hidden, repressed and denied, seeking to bring them into consciousness so that they no longer exert influence and control over your behaviour. 
We – that's Rod Boothroyd, Ed Rooke, and Diarmaid Fitzpatrick – are holding these events for men, creating safe spaces where you can experience profound male support, explore your wounds, change your internal "tapes", reduce the power of your Shadow, and find new ways of being in the world. This all about working on your shadow to integrate it into your whole being.
These are workshops which can cement the development you started in other circles including The ManKind Project Adventure Weekend, personal therapy, counselling or spiritual practices. In fact, these are weekends that will deepen your experience in other healing circles.
These are weekends that can produce profound changes in your life. These are weekends that make a difference.
In a small group of men we will start by building a "container" where the magic can happen. We will explore the different archetypes of King, Warrior, Magician and Lover, and discover how they play out in your life. We will sit in circles and check in with each other.
And above all, you will have the chance to do a piece of personal work lasting up to an hour and a half. You'll get the support of other men. You'll be held as you engage your Warrior, your Magician, your Lover, with all of their deep and dark shadows, and you'll be blessed as you feel your King within you.
We use a variety of approaches to this work, but our theoretical foundations are a Jungian approach to exploring the shadow, work using voice dialogue, work using embodied energies, and Transactional Analysis, combined with integrative psychotherapy.
Now, what's stopping you? Know your fear, feel your power, and take a risk. You will live to celebrate it!
You can see details of the times and venues for the next few workshops we are running on the right hand side of this page. The entire year's calendar can be found here.
Workshop Fee
We invite payment on a sliding scale according to circumstances and ability to pay. We ask you to choose which payment is right for you at this time. Low tier: £300. Medium tier £350. High tier £400. Full payment is required before the weekend.
Contact Rod Boothroyd on rpboothroyd@gmail.com if you want a place or have any questions. But do it now. The number of places for men to work on these weekends is limited to 6.
We also welcome men supporting men to join the circle as well. You won't have a dedicated opportunity to do a piece of work, but you can support other men working, experience the joy of a male circle, and take part in other men's work. There is no charge for this opportunity.
Contact Rod now to reserve a place: rpboothroyd@gmail.com
Comments from men on previous Emotional Process Workshops:
When the email from Rod first landed I knew this would be a powerful and necessary weekend for me, but much of my readiness was fed by each beautiful piece of work that went before me. When I did eventually step onto the carpet I was simply floored by the depth of grief I touched into for my 5 year old self, and then blessed by the gift of heightened awareness of my own archetypes. Beyond this, I can't really put into words what I'm feeling and recognising, but I'm evolving, flowing. It feels healthy. I feel connected. I feel at peace, and yet open to all possibilities, going, staying, or somewhere in between. I'm definitely ready to start exploring my needs and putting me first, in a considered way. P.D.
Dear Rod, Ed and Dermot, thank you for a masterclass in skilful, respectful facilitation, an honour to witness. The service you individually and collectively do us, by being ready, able and willing to step into "that place / your magician", is beyond any ready measure. A.H.
This weekend is profound and moving. It's almost entirely self-discovery via carpet work – half through your own work on yourself, half through participation in the work of other men. It's dramatic because it's so meticulously constructed by the facilitators, who take great care to identify the critical drivers in your work – nothing ephemeral, everything core. And it's deep because the ability to meet, recognise and challenge unhelpful fragments of your archetypes is jaw-dropping. Honoured to have been a part of this circle of men.  T.C.
The weekend built a strong and trustworthy container, within which our leaders led us to challenge our deepest fears as men, and find our greatest joy as Kings, both through our own work and the work of the other men. P.G.
If it's true, as a wise man said, that "men are not designed to function alone, we have times of isolation for aspects of work, ourselves and family, but we are designed to be part of a male community rooting for us as we face the world needing to be strong and full of integrity" then why do so many of us have a sense of being alone, being different to other men, or playing the strong guy who doesn't need help? 
 Because we don't know where to go, perhaps? A weekend like this will help you explore your shadow, and support the changes that take place when you explore your life in a place of safety and uncover what you really want to ask for from yourself and the men around you.
As I can testify, the guys you meet on the weekend may be strangers to begin with but they will become your brothers in a special and deep way through that time and will support you as you travel onward. Andrew L.
An expertly facilitated day, where the sensitivity and skill of the workshop leaders made it safe enough to go to some very scary places of true transformation. Nothing fazed them, and they held the space with strength, wisdom and love. I recommend it unreservedly.
Chris Mousley-Jones
I feel lucky to have been part of the process day in Bradford on Avon. Thanks to the strong leadership and compassionate facilitation I felt safe enough to touch parts of my shadow that I have not ventured into before. In their safe hands and supported by a small but solid circle of men I was able to explore and experience my deep held grief and get insights into how my suppression of the those feelings is affecting my life. Thanks to the process day I feel unburdened and free of some of the deep sadness that was previously pushing joy out of my life and preventing me from being vulnerable with my family. As a result of the work I did on the day I now feel more loving towards my partner, my confidence in my fathering has increased, and I feel able to show my vulnerability and know it is a strength rather than a weakness. The journey continues of course but I have made significant inroads into my personal freedom. I would recommend the day to anyone. B.P.
The workshop was a deeply moving and transformative experience. I came with a lifetime's grief locked deep inside me and uncertain how a single day's work could possibly reach a place so unknown to me. Surrounded by a circle of loving men, the magic happened, and with few words a true transformation was set in motion. Rod's gentle, loving, wise leadership was truly beautiful to behold. Thank you. Blessings to you Rod, and thank you for doing what you do. Mario Peters.
Thank you both so much for leading our Process Work Day on Saturday.  Your skill, compassion and support enabled me to access unheralded depths of sadness and to tell my dead parents things I wanted to say to them when they were alive.  I was shocked by the size and power of feeling kept suppressed for 50 years, and it's a testament to the strength and safety of the container that I could allow them to surface and be truly felt.  My sincere thanks to you and to all the men present. I am lightened and uplifted by our time together and opened to the next phase of the journey. David McGibney.
The day was very contained, the energy well built, and the work expertly facilitated. I saw a strong willingness to give men responsibility for their work, whilst dropping pebbles into the pond to ripple out and make waves if they were there to happen. I realise I didn't feel led, I felt we just worked through something together, which was empowering and enjoyable. Jonathan Martin.
A really great day. I felt very safe, supported and it let me connect with something very deep and powerful which surprised and delighted me.  just opened up my heart, showed my vulnerability and I judge the play flowed beautifully. So, I am travelling to work, a very different world but have a strong sense of new connections and deep dark yummy power full of lightning and laughter. Simon Chinnery.