Integrating The Warrior Within – A Weekend That Could Change Your Life
A residential weekend for men at the beautiful East Down Retreat Centre, near Exeter, July 5 – 7, 2019
Led by Rod Boothroyd, Diarmaid Fitzpatrick, and Ed Rooke. 
(Only 4 places remaining)
Your Warrior is the part of you responsible for setting boundaries, taking action in the world, defending your Kingdom, and expressing your power and potency as a man. So we can also call it The Worker, The Action Taker, and The Protector Of Boundaries .
But because no part of you works in isolation, this workshop is actually an archetypal journey,  an exploration of all four male archetypes – King, Warrior, Magician and Lover – but with an emphasis on the archetype which is at the root of all manhood and masculinity: the Warrior. 
This unique workshop will help you embody your masculine power, take control of your life, and become more of the man you want to be. We are not interested in the out-dated, old fashioned idea of Warriors going off to war. The fewer Warriors who spend their time this way, the better – for you, for other men, women and children, and for the world we live in.
Rather, we will look at ways of keeping good, healthy, clear boundaries, examine the best ways of being assertive, and teach you how to embody authentic communication.
We will explore anger, rage and passivity and aim to show you how to balance your archetypal energies so that you have more conscious control over your expression of anger.
We will also look at how you deal with your anger. We will check if is stored in your body, repressed into shadow, or hidden by other behaviours or feelings such as busy-ness or grief and shame. When we discover how you deal with anger we will seek to integrate it into your system in a healthy way, allowing you to express anger cleanly and clearly rather than with drama and lingering resentment.
Your personal process work during the weekend can be about anything – grief, Sovereignty, power, presence, spirituality, blessing, loss, abandonment, healing the inner child, or anything, related to anger or not.
So we invite you to join us on this residential weekend for men and make an ally of your Warrior. Bring him under your control and explore his vitality and desire to serve as you integrate the powerful energy that lies within his honourable male power.
This profound and powerful weekend starts at 2 pm on Friday July 5 and finishes at 4 pm on Sunday July 7. It is fully residential in twin or triple with all meals provided for us by an experienced chef. This is a place out of your everyday life in which you can take time and space to discover, strengthen and develop your Warrior Energy.
Workshop fees are on a sliding scale according to income and ability to pay. We invite you to assess which payment is appropriate for you at this time: Low tier £395 / Medium tier £445 / High tier £495.
Contact Rod for more information or to book a place.
By email: rod@strongfreemen.co.uk
Phone: 07788 502 902
Read on for more details.
The Warrior within you is waiting for you to fully integrate him, eager for you to accept his power as one of your greatest allies in the world.
Your Warrior energy is the essence of who you are as a man. It drives the part of you which goes out into the world and gets sh*t done. It enacts the King's orders, allows you to continue working on your mission, puts good boundaries in place around your friends and family, lets you be assertive in the world, and underpins your right to exist exactly as you are.
Your Warrior energy is the source of your male power, assertiveness, anger, boundaries, attractiveness to women, and your ability to impact the world and make a difference. It is also the foundation of your knowing that you have a right to occupy the very space in which you stand.
This is the archetypal energy each man must integrate to fully embrace his masculinity and his maleness.
If your life is short on action, you feel you have less presence in the world than you deserve, or that you don't know the real meaning of masculinity, or that somehow there is simply something missing from your Warrior's skillset, perhaps this is your time…. the time to give full expression to that primal archetype of power and potency waiting inside of you.
Now, we offer you the opportunity to integrate your Warrior on a workshop exclusively for men.
This is a weekend for any man who wants to further explore, balance, integrate and develop his masculine energy. It is for any man who wants to set better boundaries, stand in his true power and get greater control of his energy and anger.
When you fully own your masculine energy, you can truly embrace the Warrior within and allow him to do what he does best – to serve his King, to follow his King's orders, to become a true servant to your higher power.
You can then live clearly, free of rage, free of self-hatred, focused on mission, with an assertiveness underpinned by compassion for all in your kingdom.
Your inner Warrior wants to embody presence, potency, power, authenticity, integrity and act with accountability. This is the essence of who you always were, before the world got in the way and made you smaller than you ever deserved to become.
Now it's time to rediscover your power, potency and presence.
It's time to integrate your inner Warrior.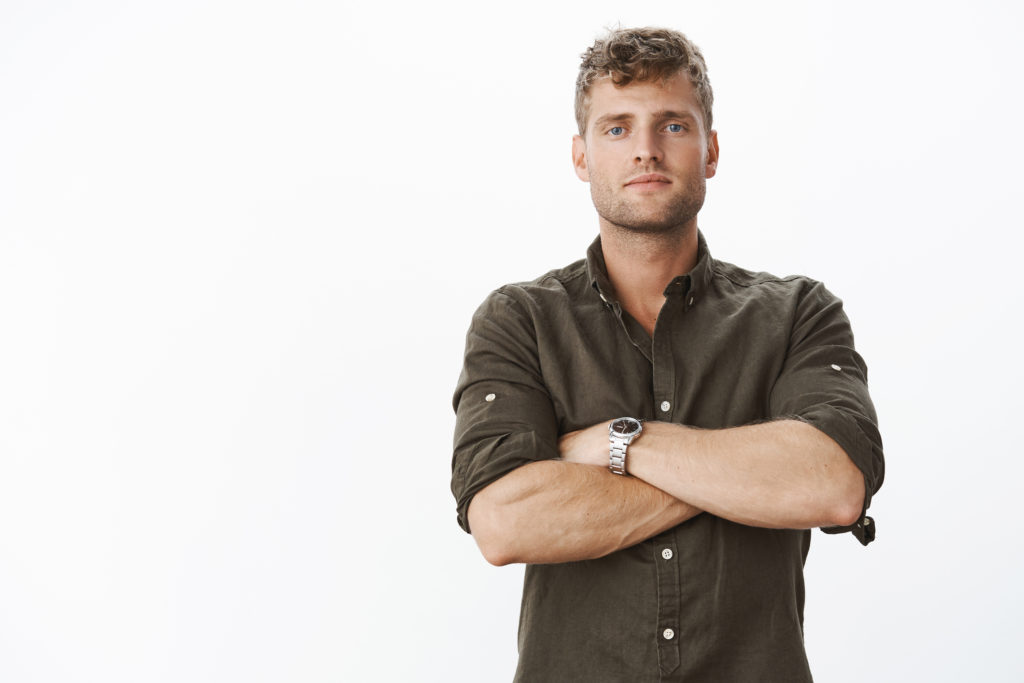 What We Offer On This Weekend
The weekend includes an extended period of deep personal emotional process work for each man, a precious opportunity to work on and reintegrate the shadows blocking your path to your Warrior energy. We also have many group processes to guide you as you step into and embody your powerful male energy.
To ensure you stand as a Warrior in your power, and stay safely boundaried, you will have plenty of opportunities to talk with all the other parts of your Kingdom: your King, your Magician, and your Lover. In this way your Warrior can grown to understand his place in the scheme of things. If he is running your Kingdom, you can take the first steps towards giving him back his true role – carrying out the King's orders. As King, you will give orders to your Warrior, bring your Magician to your side as a valued counsellor, and find the softness and tenderness of the Lover within.
The group will share stories about Warrior work, learn about the archetypes and how they interact, how they become unbalanced, and discover how each of us can put that energy back into balance. Each day starts with a session designed to reconnect you with your body so that you can feel the wisdom of the Warrior held in your body.
During the weekend there is time to attend to controlling rage and anger, for these are important foundations of your Warrior's role in your life. And all the time, you will be in the open-hearted company of other men, a group of Warriors supporting each other as we explore more of who we really are. Every man arrives as an equal – and every man will leave feeling more in connection with his masculine power, whatever that means for each of us.
Please book now as we expect this event to fill quickly. Or you can contact us for a chat if you wish to know more or discuss anything in more detail.
Your leaders for this unique weekend experience are Rod Boothroyd, Diarmaid Fitzpatrick, and Ed Rooke. If you would like to discuss any aspect of this workshop please email me, Rod, on rod@strongfreemen.co.uk or call me on 07788 502902
Why "Integrating The Warrior Within"?
Warriors get a bad rap these days, and no wonder. Many people – women especially – think all Warriors carry machine guns. But every man is a Warrior, even those of us not carrying these abominable weapons.
For we all have a Warrior Archetype. It's the part of us that gets us out of bed in the morning, enables us to turn our energy towards practical stuff, to go out into the world and get stuff done, and to achieve whatever we desire.
The energy behind this urge to go out into the world is our Warrior energy: call it vitality, life force, assertiveness, anger, or even rage, it is the quintessential male energy, the energy of action in the world.
But Warrior energy isn't just about action in the world, it's about boundary setting too. This is the energy which enables us to say "NO!" It is the energy which enables us to tell those in our Kingdoms that something is not OK, that we have needs, wishes and desires that need to be respected. And Warrior energy makes clear to others what we expect of them, what we will tolerate, and what behaviours overstep the boundaries we put in place. At least, that is how it should be….
Such Warrior energy develops early in childhood. As a child becomes aware of his own separate existence from his parents, he begins to assert himself. This energy may be welcome in the world he lives in. Or it may not. How it is received will determine whether he develops a healthy sense of his ability to impact the world, to make the world and the people in it respond to his demands and wishes. It will determine even his right to exist. If he finds his Warriors energy is unwelcome, he may become cowed, brow beaten, afraid to show himself, afraid to be angry, afraid to be seen or heard, even.
Sometimes a boy's inevitable and completely natural anger and rage is met with scorn, ridicule or even complete non-acceptance. Then he may choose to hide it away, to repress it, to become a nice boy – all to keep his parents' approval. Perhaps, especially, Mummy's approval, particularly when Dad isn't around.
Sometimes a boy has to adopt ways of being in the world which aren't right for him – to keep in with the in-crowd, to become a bully rather than be bullied, to keep his father's idea of masculinity burning bright…. There are as many ways of corrupting healthy Warrior energy in a boy growing up as there are boys in the world.
The best form of truly balanced Warrior energy, the kind which is available for a boy to use in healthy ways, comes from the good modelling of how to be a man by his Dad. Or from the modelling of our Fathers, Grandfathers and Elders. This is the modelling of anger and all forms of Warrior energy by men we respect and spend time with during our childhood.
But sadly many men are detached from their true Warrior energy. Perhaps there were no male role models around for a boy. Perhaps his mother was scared of the boy's vitality and anger. Perhaps a child's parents opted out of parenting in some way because that was easier for them than setting and keeping boundaries.
Unfortunately for the boy who becomes an unboundaried man, and unfortunately for the world, this kind of experience can lead to a way of being in the world which is destructive to everyone around.
Unboundaried boys run riot when there are no mature men to show them the world really is bigger than they are. Boys with boundaries which have been infringed may become compliant, feminised, weak in all or part of their lives, perhaps especially in their relationships with women.
But all men who experience these things (which is all of us to some degree) have one thing in common. To a greater or lesser extent they put their anger, their masculinity, their life force, their maleness, into shadow, because the world does not want what is on offer.
And energy put into shadow does not go away.
It builds into rage, explosive anger, passive aggressive behaviour, instability, or the alternative – it deflates into passivity, weakness, lack of assertiveness, even depression.
As you know, this does not serve the man, his family, his colleagues, or the world at large.